Recap of random day
I realized I dont blog enough…so im going to try and blog a little more. no guarantees though. Recently something that I have been praying for in the mornings is for God to reveal himself to me, and to give me opportunities to love other people. THe other day I was at the park with Justin balling, and this one random lady was watching us. She seemed a little awkward kinda, but after we were...
11 tags
Life Instructions
Have a firm handshake. Look people in the eye. Sing in the shower. Own a great stereo system. If in a fight, hit first and hit hard. Keep secrets. Never give up on anybody. Miracles happen everyday. Always accept an outstretched hand. Be brave. Even if you're not, pretend to be. No one can tell the difference. Whistle. Avoid sarcastic remarks. Choose your life's mate...
9 tags
Watch
OH no…… gotemcoach: JUSTIN BIEBER CROSSES UP STEVE NASH You know Nash hasn't guarded anyone in his 45 years in the league, but this is a new low.  Biebs got 'em, then went to the reverse, and his girlfriend's cheering for him on the sidelines.  You let Justin Bieber do you like that, and you gotta retire, Nash. @gotem_coach (via @JustinBieber)
Song played at cousin's wedding that's stuck in my... →
2 tags
hey jane + krystle, I wanna play too! →
snuckaitsjobelle: o1. tell me the truth, what made you start liking the person you like right now? o2. what on your body is hurting or bothering you? o3. what was your last thought before going to bed last night? o4. what are you listening to? o5. what's something you're not…
Anonymous asked: Are you planning to stay in SoCal for the rest of your life?
Anonymous asked: #13
thinkthatrandom asked: Number Eight.
TRICK QUESTION, real question is "when are you going to stop messing around and do what you know you should be doing?"
Anonymous asked: 1
Anonymous asked: #8
Anonymous asked: number 14!
Anonymous asked: #20 definitely
Anonymous asked: #26!
Anonymous asked: number 31, 32 combo
I need to start writing more, I realized in college without english classes I rarely write. Also, I am very lazy and I don't like to read. With this realization, it has become obvious why it is that I can no longer write songs….I simply don't write enough at all! Whether it be papers, homework assignments, or music, the art of writing creatively is slipping away from me. Partly...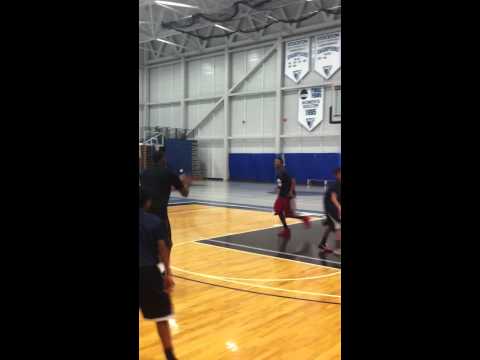 Been a bit overwhelmed as of late……. Mostly trying to deal with money stuff, I finally realized how expensive life is haha, and therefore I am so much more grateful for my parents. I been working in Irvine this summer, and sometimes I don't get many hours so less hours = less money. The drive is a pretty long commute, and gas has been adding up. Plus, karma finally caught me and...
What Mortal Kombat characters do in their spare...
butwithawhimper: fuckyeahdementia: (via raycgc) yes.
Why didn't Lebron go to college?
oliviayoubamf: bellyjc: michydc: mistuhdennis: danaashleey: kellymaneja: Because he didn't wanna show up for the finals.
looking back on some old photos….its funny how a moment of time can be preserved that way. it kinds sucks though to see old photos and remember how things were, just to realize that things today are so different…… everything has a purpose, everything happens for a reason. Even though the path isn't always clear cut and visible, and we take a bunch of different turns we...
Outlook on Life: I'll try this →
ill give it a go too…. bigburpsx3: 1 - My best friends are. 2 - What I hate most about myself. 3 - What I love most about myself. 4 - What I'm really good at. 5 - What I'm really bad at. 6 - Biggest turn ons. 7 - Biggest turn offs. 8 - What I want to be when I get older. 9 - My relationship with my sibling(s). 10 - My…
That's why it kills me to watch and see you cry ...
minicoops: A Greater Love -FoundersField We're here for the broken, and we're not giving up on you. 
Past weekend played at Rowland Benefit concert for japan…super chill and had fun with the guys. Its been a while since we have played a show. Honestly I been struggling, thinking that where are we going with this? whats the point of all the effort we put in…….and it was all answered this weekend. Some random person came up saying she felt God in our songs, even through our lyrics...
Check out my band's latest recording!! →
From MarcandAngel.com
When you stop chasing the wrong things, you give the right things a chance to catch you. So starting today… Give up trying to be perfect. – The real world doesn't reward perfectionists, it rewards people who get things done.  Read Getting Things Done. Give up comparing yourself to others. – The only person you are competing against is yourself. Give up dwelling on the past or worrying too...
Fingerprints: full0fsecrets: Lovely Advice... →
full0fsecrets: Lovely Advice anthonykwest: Health: Drink plenty of water. Eat breakfast like a king, lunch like a prince and dinner like a beggar. Eat more foods that grow on trees and plants and eat less food that is manufactured in plants. Live with the 3 E's -…